Need a Little Help?
October 4th, 2016
in News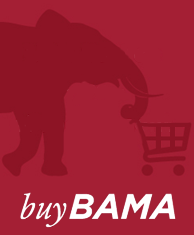 buyBAMA: The buyBAMA implementation phase may be drawing to a close, but we are still here to provide buyBAMA users with the resources and support that they need to place orders efficiently. Your continued success is important to us, so when you need a little extra help, we hope that you'll find our on-demand reference materials helpful. Topics covered include:
All reference materials can be accessed from the buyBAMA webpage. If none of the available resources answer your questions, feel free to contact us at buybama@fa.ua.edu and we will be glad to further assist.
Selecting a Buyer: Our Staff Directory will allow you to access our Buyers by Commodity Type matrix which provides a comprehensive list of all buyers by commodity type.
Customer Service: We understand that online resources may not help solve all of your problems. Never hesitate to give us a call at 348-5230 and we will be glad to personally assist with your purchasing needs.